WTVE – Watch TV Everywhere – is method that CSi TV customers who subscribe to
CSi MAX 90+ Cable TV
can watch select TV channels or authorized events airing on channels they subscribe to, on their computers, tablets, and mobile devices.
Customers with CSi Internet Only will only be able to access ESPN3 on their PC. To view the other video channels, you need a cable TV subscription.
Important Information: ESPN3 is a web channel available to CSi Internet service users. If you have CSi Internet, you can access ESPN3 contect from your PC via a browser such as Internet Explorer or Google Chrome.
If you want to view ESPN3 content via your mobile device or application based tablet, it will ask you to LOG IN to your provider. You will need to have a WatchTVeverywhere account … so read on . . .

List of channels currently available via Watch TV Everywhere
To use Watch TV Everywhere, you need to register for a CSi USERNAME & PASSWORD – Follow these steps:
Step 1: If you subscribe to CSi 90+MAX Cable TV, get your bill card
Step 2: Find your account #, starts with 001- or 002-
Step 3: Click the SIGN-UP – REGISTER link below
Step 4: Register to set up your CSi WTVE account – it is FREE if you have CSi MAX Cable TV package, or CSi Internet only.
Step 5: Enter account number, example 001-987654
Step 6: Enter your last name exactly as on your CSi account
Step 7: Follow prompts to complete Registration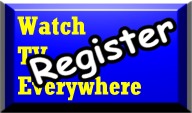 Remember – you must be a current CSi customer with CSi MAX Cable Service Package - if you do not have a TV account with us, you will be unable to register. (you do not have to use CSi Internet – but we are the most affordable provider) . Go to the watchTVeverywhere LOG-IN, enter your CSi WTVE Username & Password, pick the ICON of the service you wish to view, it may ask to SELECT YOUR PROVIDER, click and select CABLE SERVICES INC from the drop-down list. You then can begin viewing the channel you selected.
For latest information, go to CSiNewsNOW.com